HYDRAULIC MANIFOLD
Housing > D03
Manifold
Whether you're looking for a standard valve adapter or a custom design hydraulic manifold block Doering has the expertise to help you.
Materials include aluminum, stainless steel and carbon steel.
Surface treatments include anodizing, plating, passivation and blasting.
We can design, build and assemble to meet your needs.
On time delivery greater than 99%
Standard Manifold
We have thousands of manifolds in stock available for immediate delivery.
We are continuously replenishing our stock to keep up our inventory to meet your needs.
Custom Designed Manifold
Our design team is here to serve your needs for custom manifold designs.
We can review your design or start with a hydraulic schematic.
Lead-times are better than industry standard.
We can manage your inventory with our VMI (Vendor Managed Inventory) program.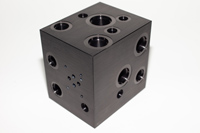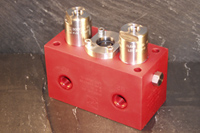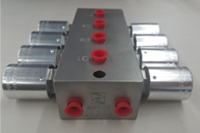 6 matches
Results 1 to 6 of 6

Doering designs and manufactures precision valve and pump products. Many of our products are designed for high pressure, zero-leak applications, and are available in a variety of materials, including Stainless Steel. We are constantly adding new products so please
contact us
if you can't find what you are looking for.